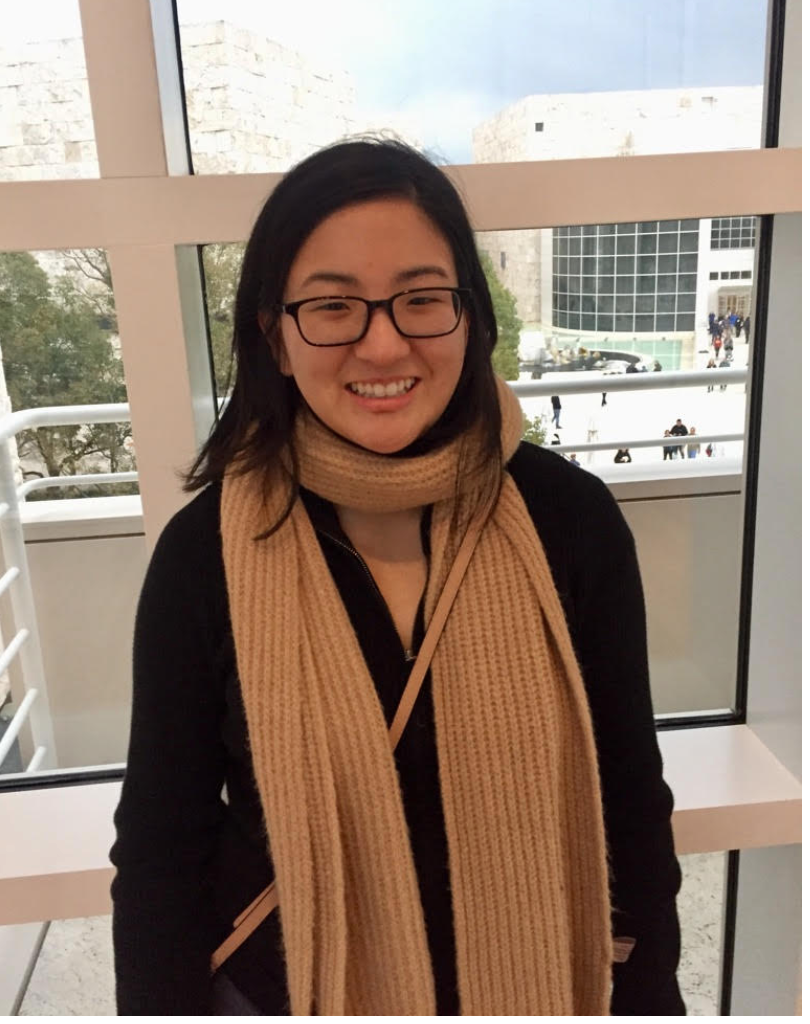 Sarah McKiddy is a first year PhD in Nursing Science student and the de Tornyay Center's 2021 pre-doctoral scholar. Her faculty mentor is Basia Belza. Her research interests include neurocognitive disorders, healthy equity, and building the evidence to support music as a therapeutic intervention.
Why did you choose nursing?
Through a culmination of my mom's cancer treatment years ago and the quest for more engagement with my community, I viewed nursing as a field with opportunities to continually self-reflect and evolve from patients, colleagues, and daily experiences. Nursing has an increasingly diverse role and scope. I also considered it to be quite daunting, especially coming from a musical background, but equally fulfilling.
Through my mom's experiences, I know the profound impact nurses can have on a person's basic comfort, needs, and outlook. I held this sentiment close to my heart in my decision to pursue nursing.
Was there anything that made you decide to make the transition to nursing?
I taught violin lessons in a variety of settings, from private lessons to youth orchestras to public school programs. I often noted disproportionate access to music education, like students not having a functional musical instrument or discontinuing music lessons due to transportation issues. I began to see a myriad of disparities and it was one of the reasons I reevaluated how I could help more as a teacher. I wanted to do more on an internal level with the people I met, which led to a field that would teach me the knowledge and skills to care for those in vulnerable settings or conditions.
How do you feel like your musical background connects with nursing?
Listening to and performing music was a retreat for me throughout my life, but I also found it to be a way to connect to others; it has cathartic, introspective, and healing qualities. Nursing also has these intimate and communicative elements.  I also did outreach as a violinist. I played my violin at hospitals, nursing homes, and assisted living facilities. Often, residents shared the extent to which the music transported them and, in doing so, comforted them.
How did you become interested in healthy aging specifically?
During my nursing studies, I was introduced to healthy aging and how it pertains to quality of life and preserving one's dignity at all life stages. Healthy aging invites inclusive and positive dialogue on our shared aging experience.
Have you done any past work in healthy aging?
I started a chapter of the Youth Movement Against Alzheimer's at my nursing program in Boise. I learned about the organization through attending the de Tornyay Center's Ignite Aging Symposium last year. The movement's mission is spreading awareness about Alzheimer's and other dementias while engaging the youth in sharing information for this population.
Other nursing students joined, and we had the opportunity to work with the Alzheimer's Association Greater Idaho Chapter, which was a remarkable glimpse into an organization committed to a community-driven vision and practice.
I learned more about dementia's impact on care partners and family members, along with the scarcity of resources. It can be an overwhelming and complex experience for the entire family unit. I recognized there was a potential gap in support, but I did not realize the magnitude.
What made you realize you wanted to get involved in research?
The nursing process requires you to constantly inquire, assess, and examine the holistic picture of any patient. My desire to get involved in research strengthened throughout my courses and clinical experiences. I recognized a theme of patient advocacy and engagement with diverse and underrepresented populations in the nursing research literature and I wanted to distill my experiences into applied research.
I am grateful for the wonderful mentors who inspired and encouraged me to improve the outcomes of patient populations through critical thinking and self-led projects rooted in research methodologies. I saw nursing research as a pathway to rigorously examine and sift through what I was learning about, what I was seeing in the hospitals and community, and then try to identify ways to address gaps in care. Nursing research can serve as the antidote to apathy, stigmas, and inequalities in society through evidence, clinical implementation, and community involvement.
What were the projects you worked on in your undergraduate nursing program?
One of the first evidence-based projects I worked on was on music therapy and its effects on people living with dementia. Based on a literature review, my research group provided basic recommendations for implementing music therapy techniques into nursing practice.
I also worked on focus group questions for gathering student nurse feedback on incorporating telehealth into a curricular clinical setting. It was timely and significant to gain perspectives on telehealth from current students soon to enter the workforce. The project contributed to a telehealth program proposal for psychiatric mental health training in Idaho.
Alongside Dr. Renee Walters, I conducted a study on self-compassion, resilience, and professional quality of life with nursing students and faculty. Through collecting baseline data, we wanted to better understand the coping strategies for promoting longevity and optimal wellbeing in an ever-evolving work environment.
Do you have plans after graduation?
I hope to stay involved with community-based projects and contribute in a meaningful way to healthy aging initiatives.