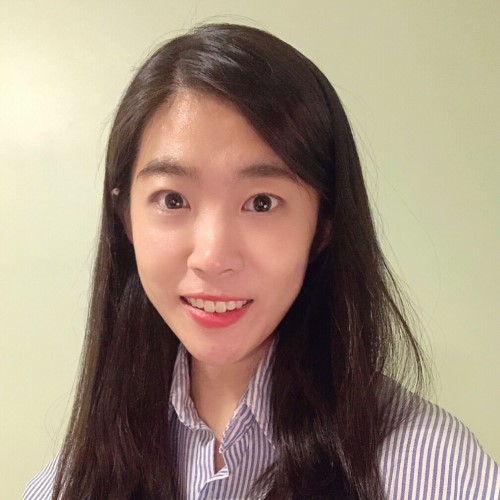 Wonkyung Jung is one of the 2020-2021 de Tornyay Center Healthy Aging Doctoral Scholars. A PhD in Nursing Science student, Jung's research is in social integration and traumatic brain injury in older adults. Jung's faculty mentor is Hilaire Thompson.
Why did you choose nursing?
My grandfather was a medical student, but because of the Korean war he couldn't complete his dream. He always told me that the medical profession could be valuable, and I wanted to follow his dream. I thought being a nurse and taking care of patients could benefit my life.
What's been an unforgettable experience during your time at the School of Nursing?
After COVID-19, I've appreciated the technology that allows us to take virtual classes and continue our education. I'm also working as a TA in the simulation center and I enjoy sharing my experience with nursing students.
What do you like about teaching?
I really enjoy interacting with the students, learning the different ways they think, and the discussions we have afterwards.
How has your experience with the School of Nursing helped your career trajectory?
Initially, working as a nurse in Seoul for 10 years, all that I knew was the practice of nursing. After coming to the School of Nursing, my eyes have been opened to new experiences and opportunities. Working with Dr. Hilaire Thompson and other professors, they have helped lay my groundwork for how to conduct research which will be very helpful for my future career.
What's your project for the de Tornyay Center?
A traumatic brain injury (TBI) is an unexpected event. No one expects to have an accident on any given day. Even though a TBI can happen at a moment's notice, it can take a long time to recover and integrate socially, depending on the severity. Older adults are more vulnerable to the difficulties of returning to everyday life because of slower recovery trajectories, and worse functional and cognitive outcomes compared to younger adults. This project is aimed at identifying the factors that influence social integration after TBI in older adults at 1, 5, and 10 years post-injury. I'm considering social integration factors as productive work, community involvement, social relationships, and leisure activities.
Why is this research important?
Traumatic brain injury is one of the leading causes of disability and death. It has been defined as a "silent epidemic".  The incidence of TBI in older adults has been increasing and outcomes in this population are worse compared to younger groups. Because of the developments in medicine, they may live longer than they would have a long time ago. The ultimate goal for this project is to improve the quality of life for those individuals after suffering from TBI.
How did you first find this project and get involved?
During my tenure as a nurse in Korea, I cared for patients with brain injuries. Almost half of them were over 65 years old. I wondered how the older patients live after being discharged, and that led me to want to do this research.
What are your plans after graduation?
I want to be a valuable asset to the nursing community by devoting myself to researching and educating present and future nurses.