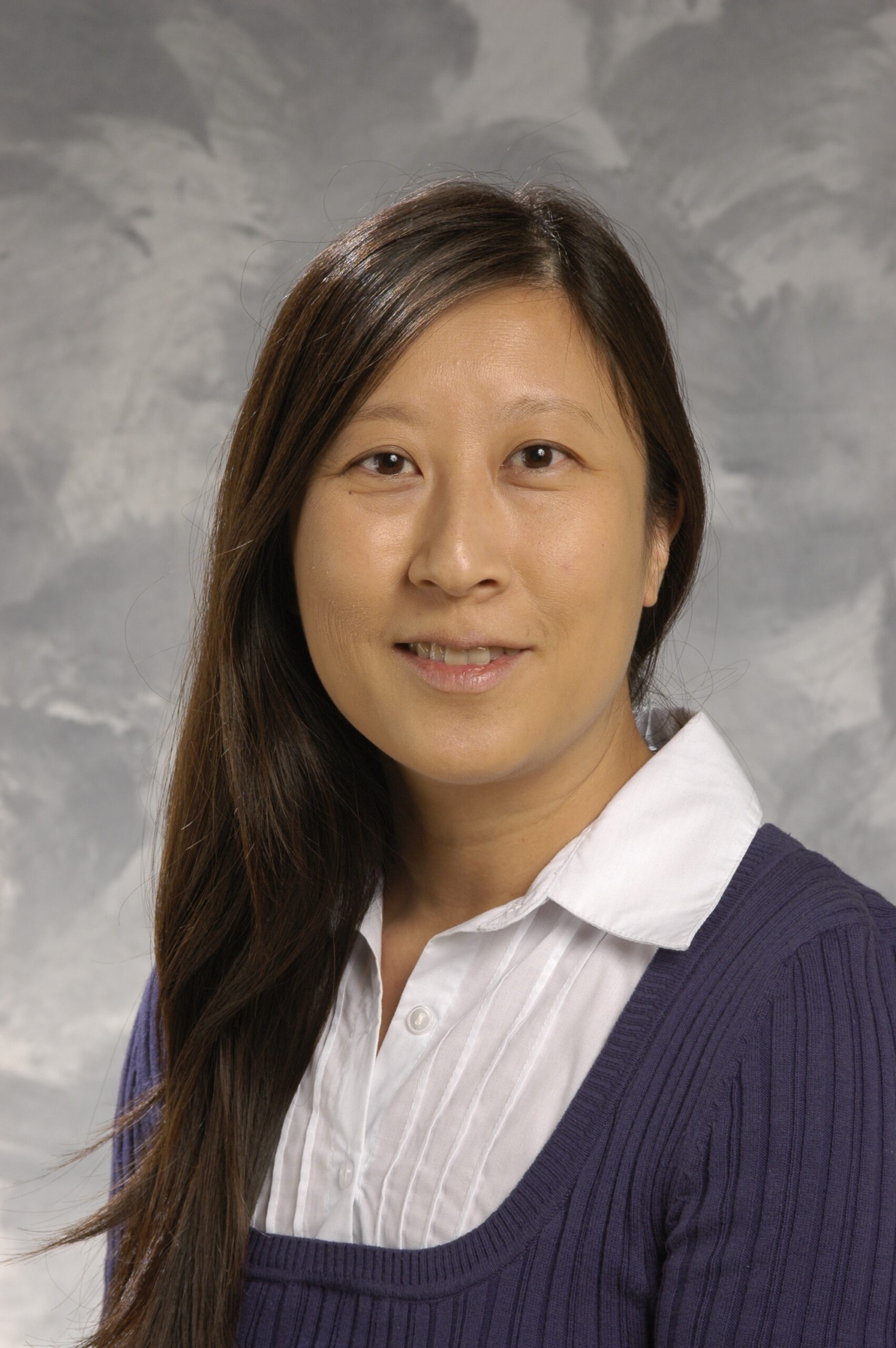 France Chu is one of the de Tornyay Center for Healthy Aging's 2021-2022 Healthy Aging Doctoral Scholars. A PhD in Nursing Science Student, Chu's areas of interest are technology for older adults and implementation science, as well as health literacy and information management. Her de Tornyay Center project is "Implementing Task Sharing of Tele-mental Interventions in Primary Care", and her mentors are Drs. Oleg Zaslavsky, Erin Abu-Rish Blakeney, and Brenna Renn (University of Nevada).
Why did you choose to go into nursing?
You go into nursing because you want to help people. You want to have some impact on improving people's lives and quality of live. That's why I went into nursing. Also, my whole family is in the field. My mother is a nurse, my sister is a nurse, and my brothers are all physicians.
What's an unforgettable experience you've had during your time at UW?
My PhD cohort. We try to support each other and whenever we get together and do projects together, we try to make sure that everybody is successful.
How has your experience at the School of Nursing influenced your career trajectory?
I'm a medical librarian and started working again at a large health system. Having the nursing background and now getting my PhD has made me more credible and more comfortable with talking to physicians, nurses and researchers, because now I understand the research experience.
How did you  start working as a medical librarian?
By accident. I was interested in informatics back in the 90s. I couldn't find any sort of nursing school or even health sciences program that talked about informatics. So somebody suggested I try a library information science program and I did. When I got out, informatics was still not that big and my advisor said well, you can become a medical librarian. Then I just fell into academic medical librarianship, supporting medical and health sciences schools of all types.
What made you decide to come back for a PhD in Nursing Science?
I've always had that idea in my head that I needed to do my terminal degree. I didn't know whether I wanted to go do a PhD in Information Science or a PhD in Nursing Science. It seemed like my questions were still so patient care focused and less about the information science side of things. So nursing had a better fit.
Had you done research before your PhD in Nursing Science?
As librarians we do quality improvement. I wondered if we were really capturing what we wanted to capture. Did we ask the right question and get the data in the best manner? Earning a PhD helped me think more comprehensively about designing any sort of project, either quality improvement or research.
Could you briefly describe your de Tornyay Center Project?
Originally the plan was to investigate a technology-enhanced psychotherapy, that you would use in primary care to manage mild depression in older adults. Then, the pandemic happened so we had to flip quickly to more of a broader intervention looking at tele-mental health with the strategy of task sharing. The team would share the task of mental health services. Certain components would be done by a person who is not specially trained. So either a medical assistant or the nurse would do a little bit of brief psycho-therapy. And if they see that it's not getting better, they would advance it up to the primary care provider and then to the specialist.
We did a survey and then we did interviews with the survey participants who agreed to be interviewed. We're going to see how the primary care providers and mental health specialists feel about task sharing these technology-enhanced mental health interventions. Specifically looking at synchronous technology, like telehealth using video conferencing tools, text messaging, chat services, tele-monitoring using wearables like a Fitbit or Apple watches. We did ask about asynchronous things, such as the patient portals, and we talked a little bit about emails.
What interested you about this research project?
The implementation science aspect of it. I was interested in learning more about what implementation science is and what you study. One of the strategies is task sharing and that's an implementation strategy that's often used in low and middle income countries. It's used in high income countries, but not really called out. I wanted to see, are people aware of what it is, and do they like it. Especially since a lot of medical assistants, as they do this, can creep into the primary care providers scope or into the mental health specialists' scope, so there's that issue of scope creep.
Why is this research important to do?
The studies have shown that mental health can be done in primary care, but as a previous primary care provider, I never did it because it seems like it takes too much time. Also, I wasn't comfortable doing it. I think that this research would help inform the primary care providers, you can do this and you can share the tasks among your team.
It can help improve depressive symptoms in older adults. They tend not to want to see the psychologist. They just want to see their primary care providers. So I think it'll have an impact on patients who are mildly depressed, especially older adults.
What interests you about healthy aging?
We're all getting older. As a middle-aged person, I want to see studies that could help me and my family and friends age in a healthy way. I'm seeing it in my parents. My parents are both frail and one of them has a dementia diagnosis and I've seen them not age healthily. I'm trying to think about ways to intervene with them now, so that they can have a good quality of life. Some way to make their last few years more comfortable for them.
What are your plans after graduation?
I have a medical library position working at a large health system. With this position and with my degree I'm probably going to be outreaching to the nursing department. They have a large nursing research institute that I'm hoping to get involved in and hopefully start working with them on implementation science. Also, maybe get involved in and start some research myself.
Is there anything else you would like to share?
I'm trying to encourage more nurses to go into implementation science research. If anybody's interested, I'm happy to talk about it.