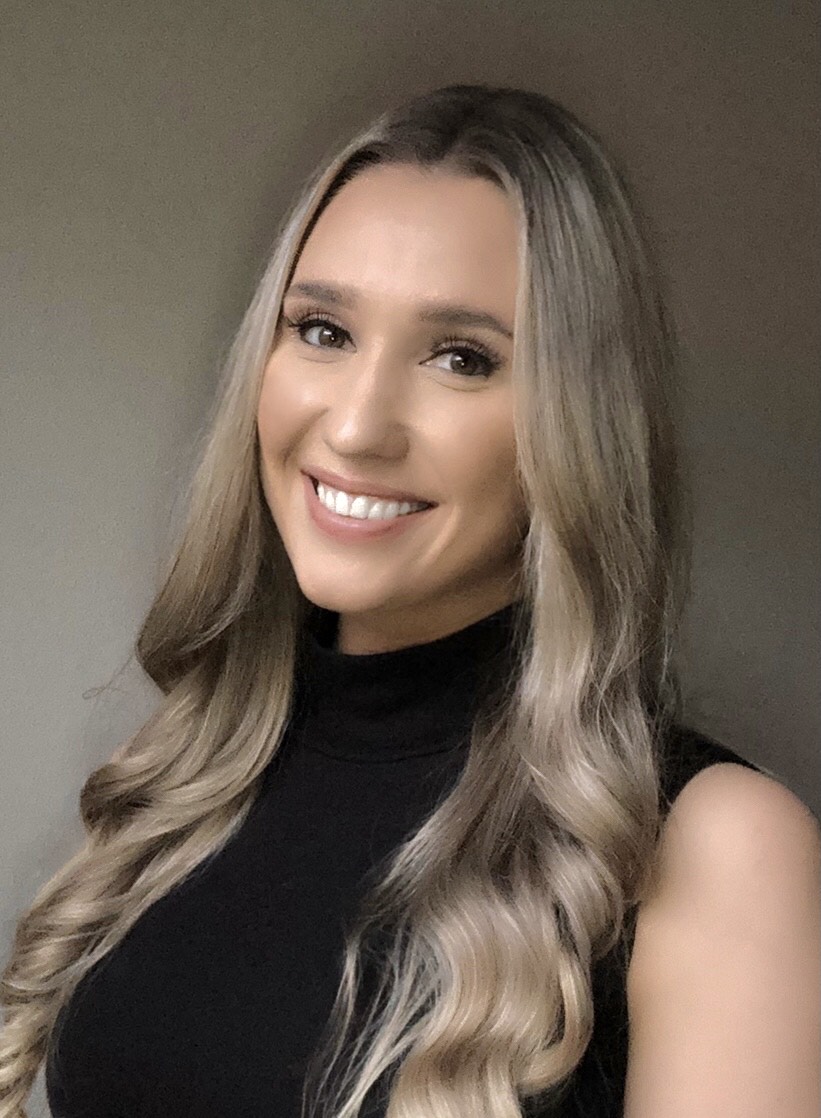 Olga Yudich was one of the recipients of the de Tornyay Center's 2021 Pathways to Healthy Aging Award and one of the de Tornyay Center's Healthy Aging Scholars. A recent DNP graduate, her project was ' Improving Coordination of Care of Highly Complex Geriatric Patients in Primary Care'. Her faculty mentor was Hilaire Thompson.
Why did you choose nursing?
My mom was a nurse in Ukraine. Back in high school, I was going between business and the medical field, and she suggested I try nursing. I started working at a nursing home and fell in love with my residents. That job reassured me that nursing was for me.
What about that experience at the nursing home made you realize this was what you wanted to do?
Their stories. It was probably the hardest job I've ever had, but coming into work with my cup of tea and being able to sit down, have breakfast with them, and get to know them — they really did become my family. I learned so much.
Aside from taking care of them and helping them with their basic needs, I wanted to help them with social services and help them live a long healthy life by managing their health care as well.
What has been an unforgettable experience during your time at the school of nursing?
My clinical experiences have been amazing. I have met some incredible people. Despite COVID, it's been amazing to watch everyone adapt and work together to help us get through school and support us.
How has your experience at the school of nursing helped with your career trajectory?
The faculty have done a good job helping us figure out what we're most passionate about and giving us the freedom to pick and choose what we want to focus our research and papers on.
What interests you about healthy aging?
I enjoy the population. I think the complexity of their care is challenging but the most rewarding. The happiness you feel when you connect someone to social services they need or make a difference in their care, it's the greatest thing. Helping them age at home should be a goal, especially with them living longer. I don't think this can be done if we just focus on health needs and managing comorbidities without assessing whether they can afford their food, whether they're safe at home, whether they can get around and get physical activity. It goes back to independence and quality of life and ensuring they are able to age with dignity and independence.
Could you talk a little bit more about your project with the de Tornyay Center?
I partnered with County Doctor Community Health Centers in Seattle. They have two primary care clinics. I worked with them on creating a navigation tool, because there we found that there's a knowledge deficit among the staff when it comes to connecting older adults to local social services. The tool that I created was aimed at mapping local care resources and partnering with these organizations.
Our healthcare system and our social care, they're so fragmented and our healthcare system is complex in itself. We don't really have a common platform, and it creates a problem when trying to take care of a person holistically. This tool helps the staff become more familiar with the resources in order to help older adults navigate social resources.
What does the navigation tool look like?
I decided to use SharePoint because I felt like it could be accessed easily throughout the normal workflow. I also liked how after I would be done with my project staff members could continue to edit and update the page. A binder would limit who could access it and could go out of date quickly. I thought the most important part of this tool was that it could be sustained and staff can keep it up to date long term.
How did you first get involved with the project?
We chose our top five topics for our DNP project, and this one seemed like the perfect fit. It had the population that I'm the most passionate about and I've learned how much the social determinants of health impact health outcomes. I'm very passionate about including that when I'm when I'm serving patients and making sure I'm aware of their needs. Assessing for those needs is so important, so it was the combination of the topics that stuck out to me when I was picking my project out.
Was there anything that surprised you while doing the project?
When I first started, I was a little overwhelmed because of how complex this is. The root of the problem is that we don't have a common platform for social care and health care. But when I did the assessment and sent out the initial survey, I learned that there's small things that can be done to improve system navigation. That included increasing awareness of social services and creating a tool like this for the staff.
Why is this project and work important?
We have a growing aging population. Older adults are living longer, and living longer with multiple comorbidities. Often these comorbidities require social services for adults that become weak at home and more frail. They may need help with nutrition or assistive devices or help with chores. Things to help them age in place, to be able to remain in their community and not have to have their independence taken away. Anything to keep them in their own space, I think, is important for quality of life.
Are there other similar collection of local resources?
The local organizations do a good job of having resources on their websites easily accessible. They have links and pdfs of things like food banks, places older adults can get meals, or senior centers. It's a matter of connecting primary care, which was what my focus was on. I pulled from what's already out there to create a more accessible tool so the staff wouldn't have to go and look for things on the Internet.
What are your plans for after graduation?
I'm currently studying for the DNP certification exams and applying for jobs. Nothing set in stone, I'm just exploring what's out there right now.