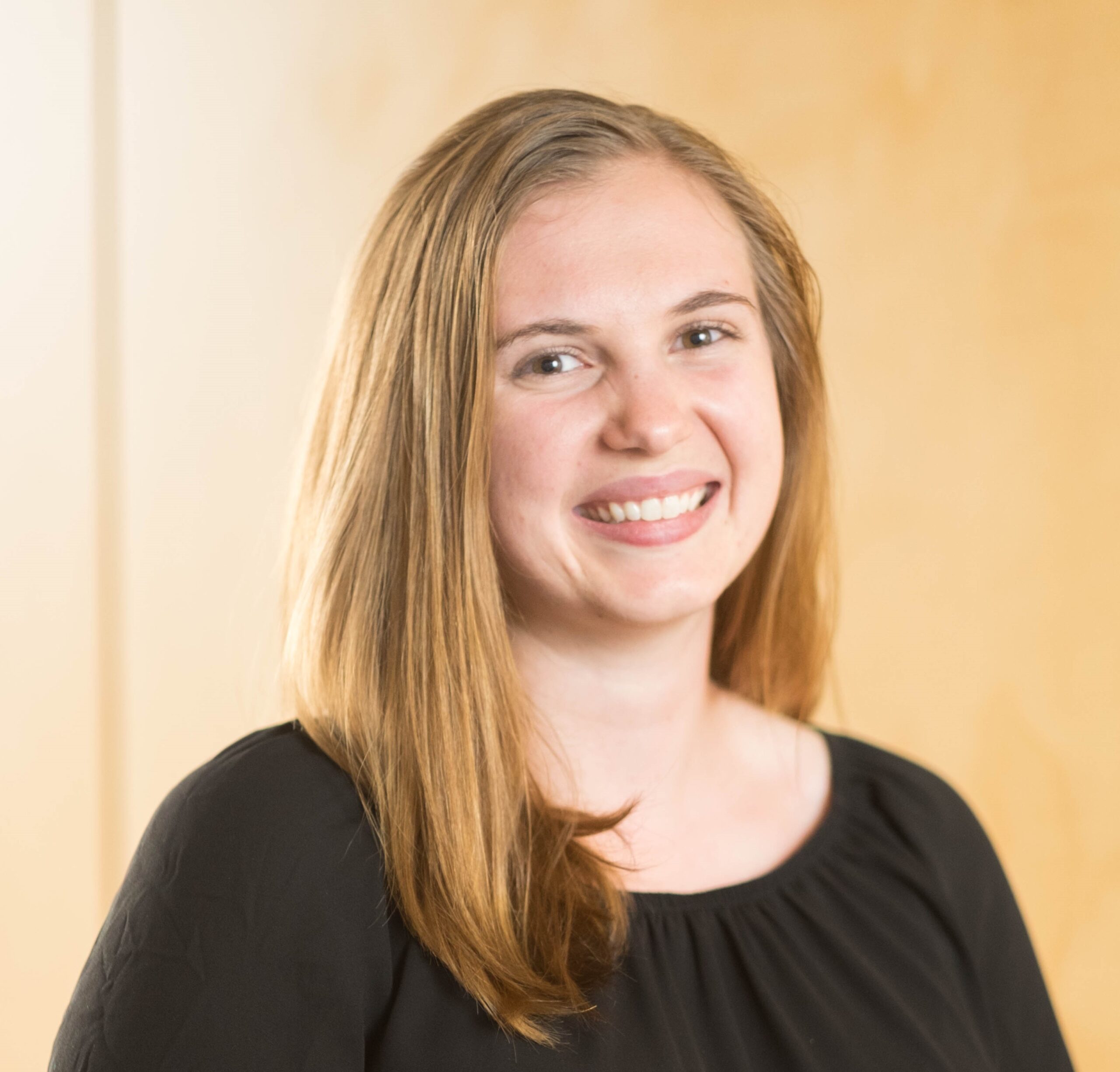 Meaghan Oakes is one of the de Tornyay Center for Healthy Aging's 2021-2022 Healthy Aging Doctoral Scholars. Oakes' de Tornyay Center project is "Improving Advance Care Planning within the Geriatrics Department at Confluence Health", and her faculty mentor is Dr. Katie Kemble.
What are your areas of interest?
My areas of interest are family practice and health across the lifespan. I like the idea of watching patients grow, whether they're elderly and grow into old age or they're young and grow to become teenagers. I am looking forward to having a patient panel that I get to know well and helping them meet their health goals.
Why did you choose nursing?
I was always interested in medicine, and nursing seemed like a natural path for me. I love the holistic aspect to patient care. And I wanted to go back to school to become a nurse practitioner because I wanted to have more autonomy and be able to provide broader care to patients.
What's been an unforgettable experience during your time at the school of nursing?
Our rural health rotation. I've had one with Confluence but also had great rural health experiences elsewhere. I enjoyed getting to know the communities I was in and providing care to whole families in areas that may not have the same amount of resources.
How has your experience at the school of nursing helped you with your career trajectory?
UW is a great DNP program that's not only helped me to become a family nurse practitioner, which was my goal. They also help prepare you for leadership and making changes at an individual and systems level.
What interests you about healthy aging?
As a family nurse practitioner, I'm interested in caring for patients throughout the lifespan, though I do enjoy working with the geriatric population. What's exciting about caring for an aging population is being able to support them in meeting their healthcare goals, because usually they have pretty concrete ideas of what they want to do with their lives and how they want to age. It's great to help them do that.
Could you briefly describe your project with the de Tornyay Center?
The purpose of my project was to improve advanced care planning with Confluence Health. With the help of my agency contacts, I ended up implementing a pilot program to improve their advanced care planning [ACP] for geriatric patients within the palliative care department.
That involved creating and implementing a workflow process so that everyone from the receptionist to the medical assistant to the provider served as a touch point for advanced care planning. The goal is for the patients to understand what an advanced directive is, feel comfortable thinking about what they want for their health care in the event that they can't speak for themselves, and to have resources to navigate completing those documents. This process can be overwhelming and confusing.
What does the workflow process you created look like?
I created a process map. The workflow process was divided by role, but then from top to bottom, it was organized from when the patient arrived to an appointment onward, including the receptionist calling them before they even had the appointment. So thinking about the whole patient experience, trying to find different touch points for advanced care planning. Within that workflow map, there was a referral process so that patients could have more time with the ACP team to talk and work through that paperwork and get to know a little bit more about what advanced care planning is.
How does that differ from what they had before?
Most of it was provider-driven so there wasn't a standard workflow. The department I worked in was palliative care. They're really interested in advance care planning. That's an important part of what they do. Being able to work with people that were interested in this project was helpful because I got great feedback and because it can be difficult in a short period of time to implement a pilot program.
What interested you about this project in particular?
Advanced care planning is not something that we talk about very often. I think we're all hesitant to think about death and dying. Advanced care planning can serve as an empowering way for patients to have control over their health and to communicate their healthcare wishes to their healthcare team, so we know what they want for their health.
I worked in an emergency department as a nurse before, and I have seen the impact that not having an advanced directive can have. Patients will arrive to the ER and you don't know what their wishes are. So you do the best you can, but that doesn't necessarily mean that's what they wanted.
Why is this project important to do?
I think it's important because a lot of times even providers and healthcare workers don't know how to approach the topic. There's a lot of fear around talking to patients about this, not wanting to upset the patient or they don't feel like they have enough knowledge around the topic to appropriately address it. Time is also a big barrier. Every adult should have an advanced care directive, and we are all far from that. It's a pretty big problem that isn't often addressed in healthcare.
Was there anything that surprised you are working on this project?
There are always some unforeseen barriers, COVID being one of them. It can take a lot of time and flexibility to implement any change, but I was pleasantly surprised with how passionate the department that I worked with was about this project. In school, they prepare us that change is hard and it takes time, which is all true, but it was great to have amazing agency contacts and team members who were willing to take my suggestions and run with them.
What are your plans after graduation?
Ideally, finding a family practice to work in, but keeping my options open and see where I land.