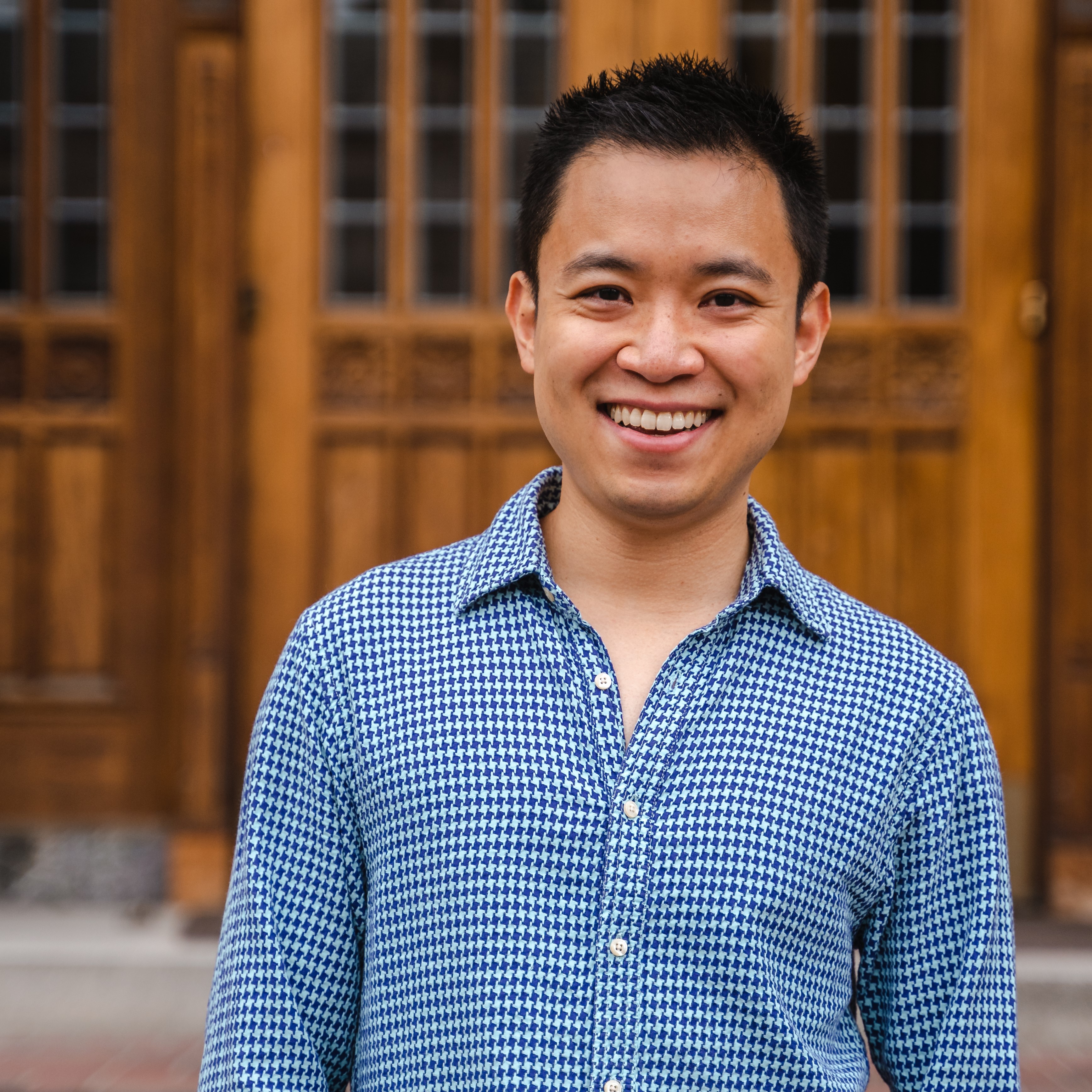 Tao Zheng is a PhD in Nursing Science student, studying sleep and cognition in individuals with advanced heart failure after receiving a left ventricular assist device. In 2020, he published an editorial in the Journal of Gerontological Nursing, titled "Who Cares? An Existential Perspective of Caregiving for Individuals with a Left Ventricular Assist Device." His faculty mentor is Cynthia Dougherty.
How did you first get involved in nursing?
I started my nursing education by becoming a nursing assistant. At the time, I wanted to try it out to see if I enjoyed health care because I was making the transition from a business major to nursing. I fell in love with being with people. I enjoy that aspect of nursing. I started with an associate degree in nursing program at North Seattle College: I became a licensed practical nurse then a registered nurse. I progressed to a bachelor's degree while working as a registered nurse, then got my master's degree in nursing education, and now I'm doing my PhD.
What made you decide you wanted to move from clinical work into research?
I did not know at the beginning that I wanted to move out of clinical work because my passion has always been at the bedside, and with teaching and education. I appreciate learning about the most updated evidence and incorporate that into my teaching. I wanted to be able to generate that knowledge. I consider myself a lifetime learner, and I'm always trying to figure out what my next step will be. For me, research would keep me on the path where I can always ask new research questions.
What research projects are you currently working on?
I'm working on multiple different projects. I participate in a biweekly cardiovascular nursing research group led by my dissertation chair Dr. Cynthia Dougherty. I'm involved with writing papers and publishing a secondary data analysis based on her data set. In addition to that, I'm working with Dr. Jonathan Auld. We're looking at using a new technology to enable better symptom reporting in people with cardiovascular disease. I am also working as a research assistant for Dr. Elizabeth Bridges in her pressure injury prevention project. Lastly, I am preparing my dissertation research, which will be looking at sleep and cognition in individuals with advanced heart failure after they receive a left ventricle assist device.
What are you looking at for cognition?
Cognitive performance in terms of their memory, executive functions, and verbal fluency. Cognitive decline may be related to aging. However, there are multiple different components that contribute to cognitive changes.
What interested you about that topic for your dissertation?
My clinical background is in cardiology and cardiothoracic surgery, so I have been taking care of critically ill patients for over a decade now. Most of my time was in critical care, particularly in people with heart failure. I have seen people with heart failure coming in and out of the hospital due to their chronic conditions. I'm really interested in promoting better patient outcomes. I'm focusing on people who receive mechanical circulatory support devices because this is a high-risk procedure that has a huge impact on both patients and their family. It's important to look into the factors that help an individual have a better outcome.
I did quite a bit of literature review when I started the program here because I knew the patient population that I wanted to focus on, but I did not know what areas I wanted to focus on. I recognized that there's quite a knowledge gap in this patient population in terms of sleep. I feel like sleep is an understudied study area and it's very understudied in people with heart failure, particularly in people living with a left ventricular assist device.
Why is this work important to do?
Receiving a left ventricular assist device is a high-risk procedure, and it is really important to understand the underlying mechanisms for why some patients do well and some do not. While innovative technology can prolong individuals' life, we also need to understand how a device implant might influence other aspects of the patients' life. We need to assess if a device implant is the right thing for patients, and are there other strategies that we can implement to better patient outcomes.
You wrote an editorial for the Journal of Gerontological Nursing. Can you talk a little bit about that?
During my first year, I wrote the editorial to talk about the caregiver aspect of this patient population (Zheng, 2020). I can see my future research program including caregivers. Patients that receive a left ventricle assist device oftentimes require long-term unofficial family caregivers, particularly in immediate recovery. However, caregivers are an unstudied area. In the United States, we have family caregivers caring for individuals with dementia and other conditions, but we are not really looking at those caregiver outcomes – the literature is quite limited. Those caregivers oftentimes are not paying attention to their own health because they're focusing on caregiving.
My editorial tried to shed some light on what we're really asking of the caregiver, particularly when the individuals are significantly ill. Sometimes we ask caregivers and/or family members to make critical decisions at the bedside. We need to think about when we ask them to make decisions and perhaps we need some advanced care planning for this patient population.
How did you get involved in cardiology?
The heart is a fascinating organ, and I was interested in how the heart may impact in the rest of the body. In nursing school, I always had a special interest in cardiovascular disease and since then, my clinical practice has been focused on cardiology. So, it's a very natural transition from practice to my research, I was interested in the patients' stories and experiences, and I want to know what motivated them and what made them have better outcomes. And that's why I wanted to get involved, I want to see more of my patients do well.
Is there anything else that you want to share?
I published another paper during my second year as the PhD programs (Zheng, 2021). My second paper was a concept analysis paper that focused on sleep in individuals with heart failure. It dipped into that area that I'm interested in and looked into that knowledge gap. I'm hoping to fill that gap with my dissertation.