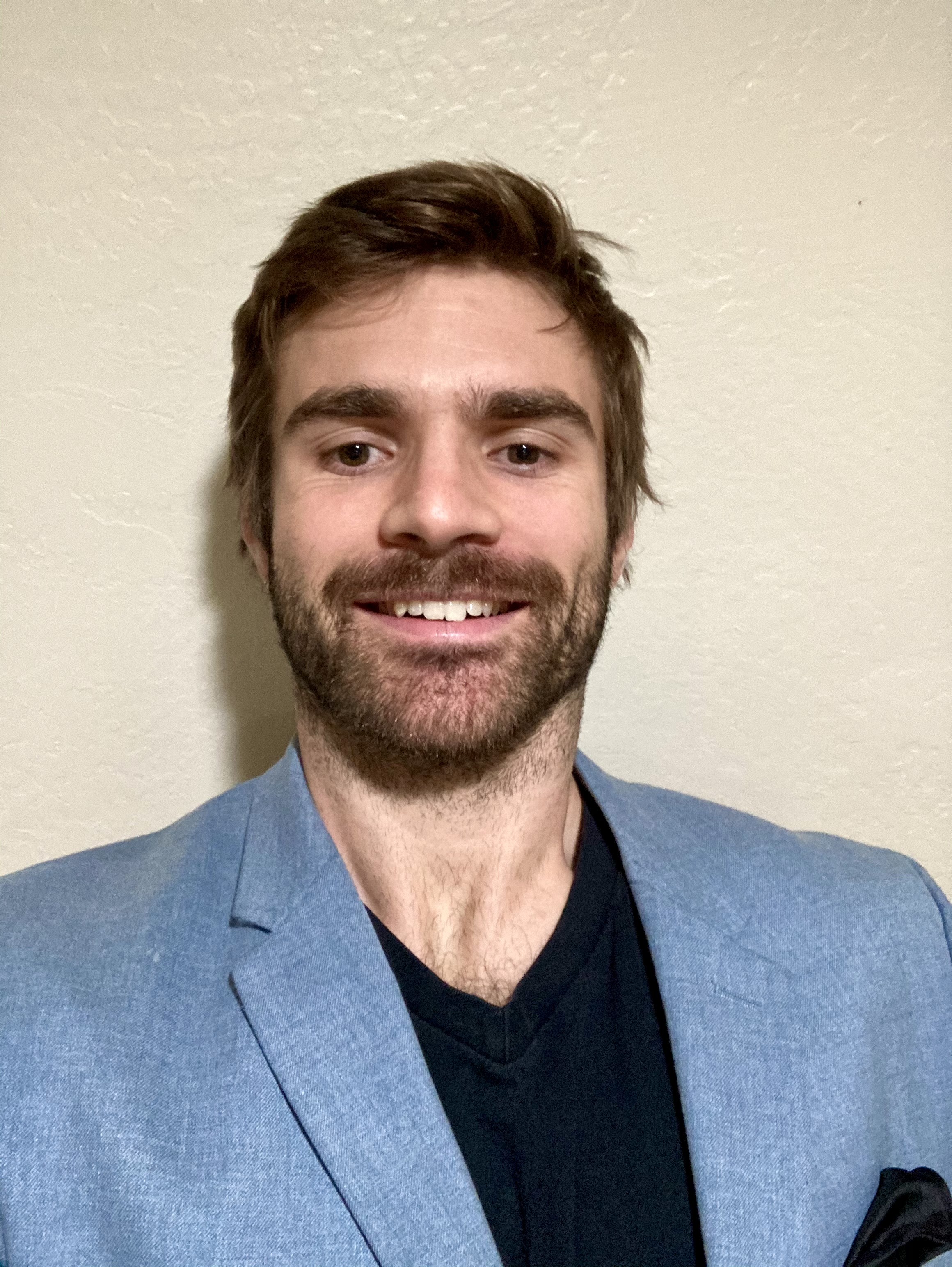 Derick Welsh is the de Tornyay Center's Germaine Krysan Undergraduate Scholar. An ABSN student, his project is 'Learning about the Engaging with Aging (EWA) Experience among Older Adults'. His faculty mentor is Basia Belza.
All interviews have been edited for length and clarity. 
Find more scholar spotlight interviews here. 
---
Why did you choose nursing?
My first interest has always been health and wellness. I received my first undergraduate degree in sports medicine. I worked in a hospital with a Tier II trauma center for a few years, first as a medical scribe, and then as a cardiovascular technician. I thought that I wanted to be a doctor, took more classes, then decided that I did not want to spend another four years plus in school. But I still wanted to be in medicine. I started delving into nursing and realized this is flexible and I'm making a huge impact on the well-being of people.
I will mention what got me into health. Growing up in middle school, I was not really interested in sports or activity in general. I started playing football and the importance of health started to become apparent to me. Then during my high school years, my dad had cancer, and he passed away when I was in high school. I learned there are certain things he could have done differently with environmental and nutritional habits. Knowing I could help other people lower the risk of this happening in their own lives, that was the start of it. Also, helping my grandparents with healthy habits and lifestyle choices inspired me to do more for the aging population.
What has been an unforgettable experience during your time at the School of Nursing?
I think the biggest thing that UW has that I haven't seen in my previous education is a lot of anti-racist views, making sure that nurses are coming out with perspectives on social justice and equity. I think that's very important. It's the first step to being able to come with a perspective of non-judgment to any person.
How has your experience at the School of Nursing helped you with your career trajectory?
Being able to work in the de Tornyay Center for Healthy Aging, which aligns with what I believe. I found the opportunity to work with the center through emailing them and it progressed from there. That turned into a specific project where I'm working with aging over the lifespan. I only have one year in the ABSN program, so I want to gain as much experience as I can within the UW community.
Could you briefly describe the Engaging with Aging (EWA) project you're working on and your role in it?
I will be helping interview those who are 65 and older and asking them about challenges that they've experienced, how they've navigated through the process of aging and what are their concerns. We will be analyzing data, compiling everything together, then looking for opportunities for further research. It's all virtual. We're not doing this in person because of the COVID risks involved.
What interests you about healthy aging?
When I started working as a personal trainer, a lot of the people I saw were over 65. After someone would go through physical therapy, if they wanted to do more, that's when I would work with them. I would help them get moving and continue their progress. I enjoyed troubleshooting problems that they had with mobility.
I think it's important to acknowledge that we have a large population of adults over the age of 65. There's a need for information on how to better care for that group. We don't want to just extend life. We want to increase quality of life. I know that sometimes, people who are younger may not be as empathetic because they're not that age yet, so they don't understand.
What made you realize that you wanted to get involved in research?
My freshman year of college, there was an opportunity to work with younger kids. We developed physical education programming and compared it to physical education programs set up by the school or the state. We tested baseline data: mile run time, how many push or pull ups, how well they can control and catch a ball. The programming actually turned out to be very beneficial and was implemented in certain schools.
The most recent research I assisted with was at my previous job at Cedars Sinai, a hospital in Los Angeles. I had the opportunity to do research directly with the Smidt Heart Institute alongside my mentor and research supervisor, who is one of the cardiologists in the clinic. I was the main data collector, I even contributed in writing the research paper. I had more responsibility in this research which allowed me to learn a lot more. To be brief, the research was on testing a single lead ECG device that measured the heart's electrical activity and was interpreted by a secondary device such as iPad. If effective, this device would be used by the patient instead of the healthcare worker, limiting the number of times the healthcare worker would have to enter the room, reducing potential exposure to COVID-19. The experience working at this hospital was invaluable and I was grateful for the opportunity.
Research is not the only thing I want to do, but I like doing it when I can. I, like many other healthcare workers, enjoy problem solving.
What are your after graduation?
I want to start in the ER, where I can get a myriad of everything and gain more knowledge on emergency preparedness, then I would work my way into specializing after that. I would like to continue advocating and working with older adults in my practice and continue implementing my background in exercise science.